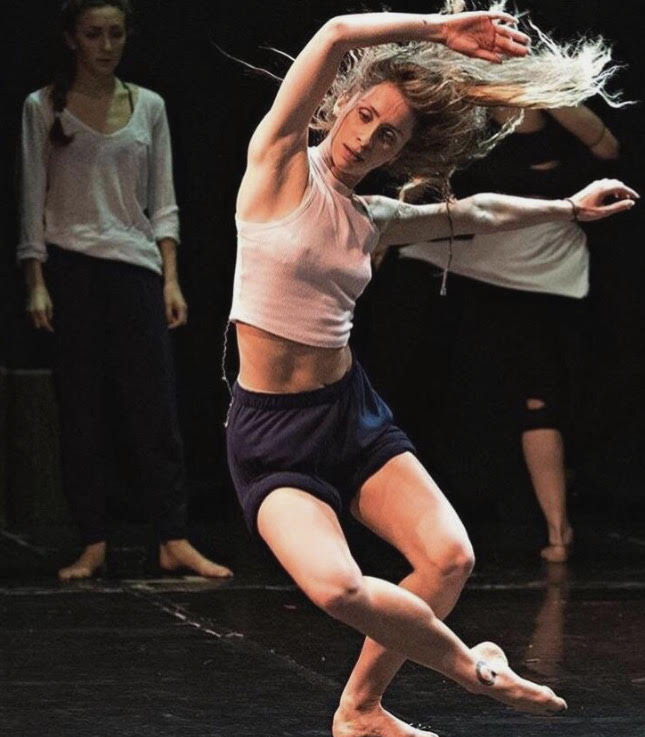 Drop-In Contemporary Dance Class
LAURA KENYON
This contemporary dance class will invite students to sense movement from different parts of their body through guided improvisation, technique & choreography. Expect to throw yourself on and off the floor, take risks & build your confidence. Influenced by her backgrounds in yoga, Flying Low and partner acrobatics, this class aims to improve stamina, strength, body alignment, connection, and movement initiation/coordination to some funky tunes! Come sweat, boogie & have fun!
When: 19:00-20:30 Tuesday evening on September 19th, 26th October 10th and November 21st and 28th
Where: Community Hall, The Rose Lipman Building
Tickets: £10 per session, book tickets in advance via the link or pay via paypal on the day
How to access the space: Enter via the community entrance (under the communicate hall sign, around the left-side of the building when entering through the front/cafe. Scroll through intercom options until 'Hall' appears and hit bell symbol. Door will be unlocked from inside.
Classes welcome dancers of all levels, on a drop-in basis or every week.
About Laura Kenyon
Originally from France, Laura has worked as a dancer and a choreographer for ten years, specialising in contemporary dance and partner acrobatics. She completed her degree in Dance and Media & cultural studies at Kingston University in 2014 and took an apprenticeship with Jasmin Vardimon in 2017.
Laura is currently the artistic director of Womanewer and co-founded Hardly Lucky Dance Theatre. She also works with Van Huynh Dance Company and Etta Ermini Dance Theatre in London. She taught and performed in France, the UK and also in India, New Caledonia, Vietnam, Spain and Italy.
Visit Laura's website and read more about Laura here