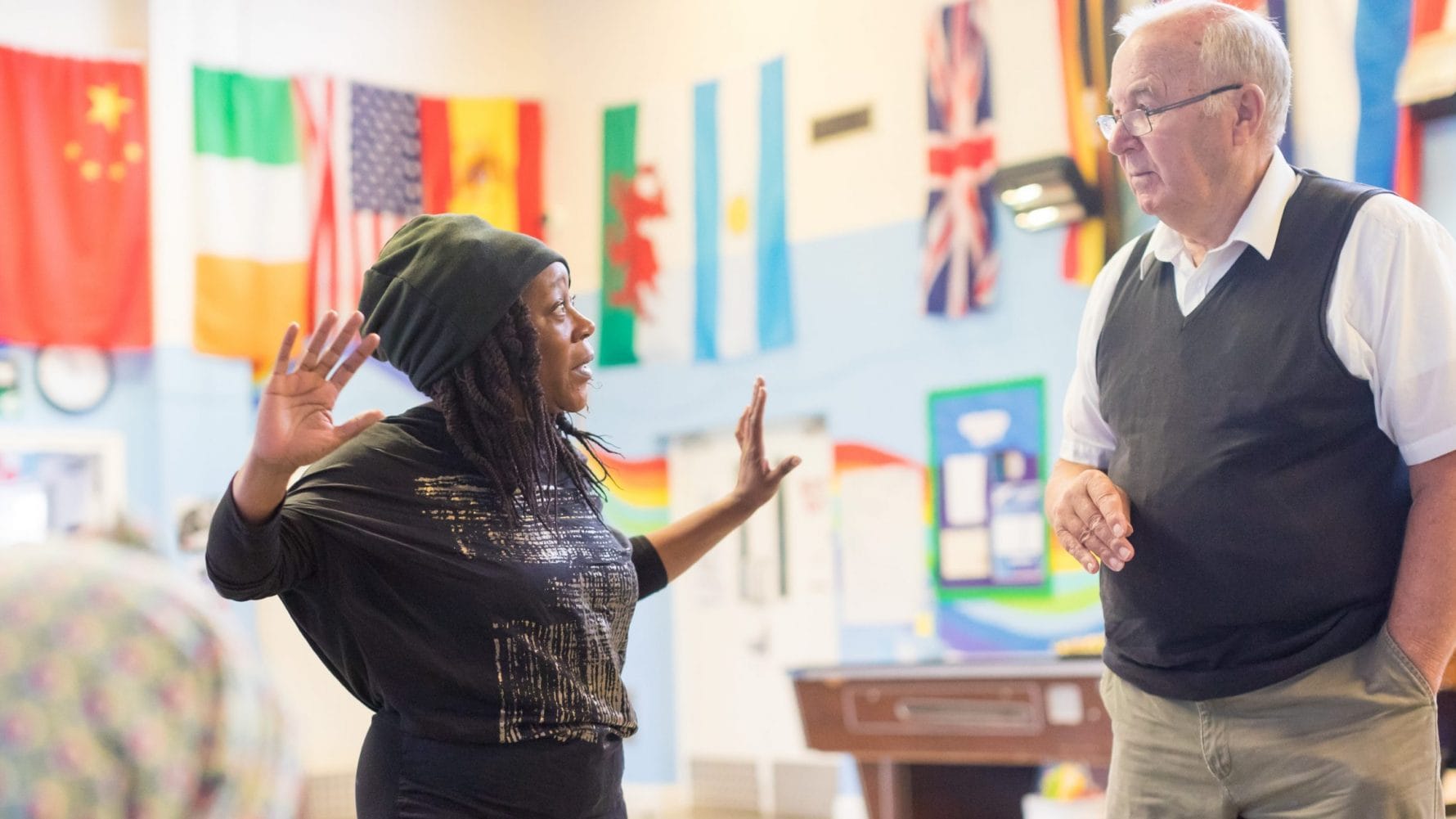 Sonya Boyce Radio Ballads
SERPENTINE GALLERY
How can conversations help us to conjure something concrete out of the immaterial?
"When we speak, or are in conversation, many images – in what is called the mind's eye – rise to the surface. Conversations have that capacity to offer a residual visualisation, which has increasingly become the starting point for many of my artworks. An essential part of my process relies on a variety of people getting involved to help me to conjure something concrete and visible out of this immaterial thing that we call talking. As such, I have a social practice, but beyond that I make no grand claims." – Sonia Boyce
In partnership with Barking and Dagenham's Domestic Abuse Commission, Sonia Boyce's Radio Ballad's project invites individuals, community organisations and social care services into a discursive research process that creates a space for people's lived experiences to be shared, listened to and made visible through collaborative artistic production.
Radio Ballads
To mark the anniversary of the 1970 Equal Pay Act and the momentum for change created by the Dagenham Ford sewing machinists strike of 1968, Serpentine Galleries and the London Borough of Barking and Dagenham are partnering to develop a series of collaborative artist residencies and commissions that will examine the future and histories of work, called Radio Ballads.
The original Radio Ballads were produced by musicians Ewan MacColl and Peggy Seeger, working with radio producer Charlie Parker to make a series for the BBC, focussing on workers' experiences and issues. The original series of eight one-hour Radio Ballads revolutionised radio documentary and were broadcast by the BBC from 1957–64. A combination of song, music, sound effect and recorded voice, each Radio Ballad presented a view on the working lives of British people.
The Radio Ballad's commissions will be shared publicly in London in the summer 2021. More information about these artworks and events will be shared as the projects unfold.
The commissioned artists: Sonia Boyce, Helen Cammock, Rory Pilgrim and Ilona Sagar.